Nu Image Institute in Elgin is a proud provider of a variety of skin care services, including a wide selection of aesthetic services designed to support your appearance, and what you want out of it. From facials, hydrafacials, and dermaplaning to acne treatment and sensitive skin therapy, we have the aesthetic services you need to keep your skin and appearance looking healthy and pleasing. With a well trained and committed staff that is dedicated to listening to your needs and providing the service or treatment that best suits you, Nu Image Institute has proudly helped clients in Elgin and all around the northern Illinois area get the appearance they want out of their skin and their body.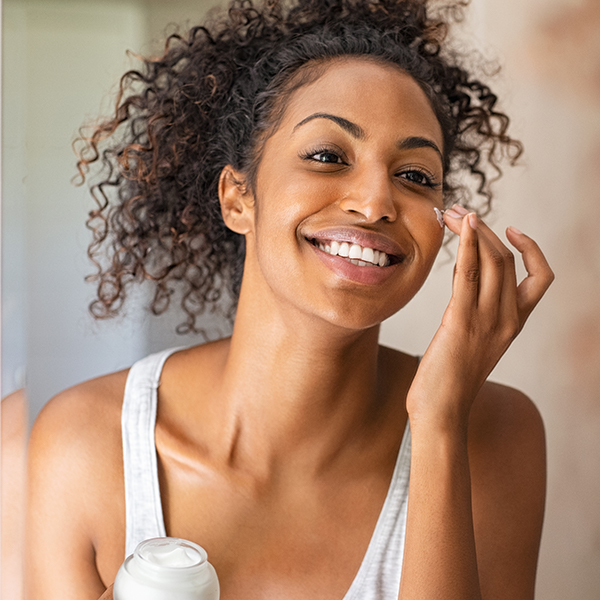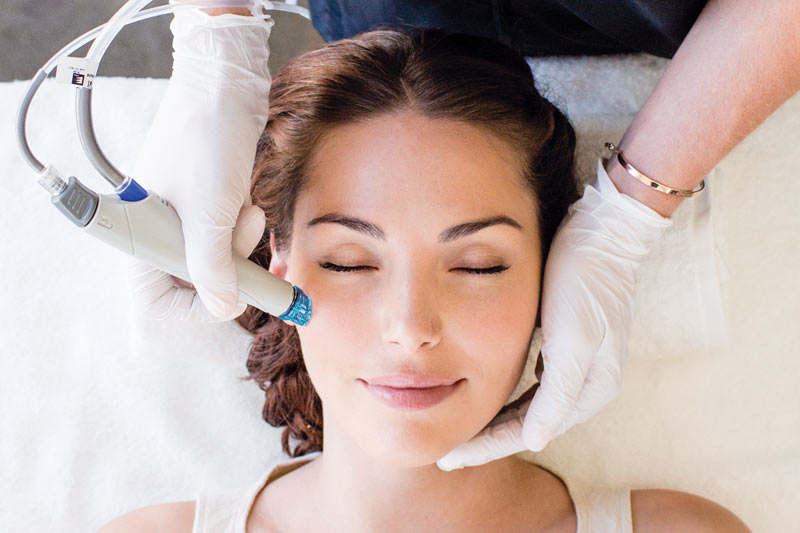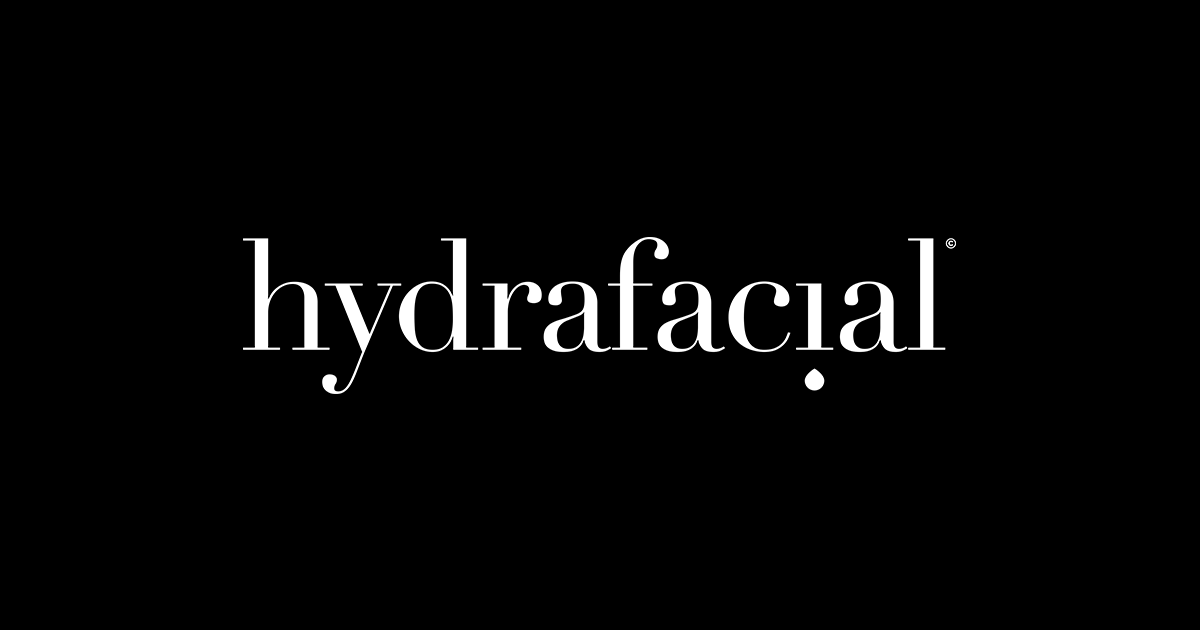 Known for its three-step process, the HydraFacial works to deep-clean, exfoliate and hydrate your skin. This professional procedure may help treat a variety of skin conditions, including acne, dryness, and wrinkles.
The noninvasive procedure is similar in principle to a regular facial you might get from a spa but is said to provide more dramatic results since we use medical-grade products. This is achieved by a mechanized wand used on your skin to deeply clean and exfoliate while delivering serums customized to your skin type.
Call today to schedule your custom HydraFacial today!
Aesthetic Services We Offer
Hydrafacials
---
The hydrafacial is a multi-functional treatment device the "rolls Royce of Facials" to deliver amazing long-lasting results for up to a month post treatment. A hydrafacial provides an aesthetic enhancement to the same skin area as a facial, with a focus on a more gentle extraction, and exfoliation, and infuses the skin providing specific hydration of the skin which can be customized for your specific skin concerns.
Express - 30 minutes - $175
Our 30minute option is great for teenagers or someone looking for something quick. We call it the "lunchtime treatment" a quick 3-step treatment, great for a good exfoliation and clean up.
Deluxe - 50 minutes - $225
Our most popular option! Enjoy 50 minutes with a cleanse, extract, exfoliation and infuse with an included corrected treatment booster infusion, customized to your specific skin concerns. We also apply a face mask and mini-massage during your treatment. End your experience with therapeutic LED lights!
Platinum - 75 minutes - $250 
Treat yourself with our most luxurious hydrafacial that includes everything our 50-minute treatment offers plus therapeutic lymphatic drainage. You'll also have the opportunity to increase your exfoliation during treatment!
Add On- $50
Enhance your treatment even more with corrective add-on options such as lip or eye treatment, or upgrade your exfoliation with a diamond tip or dermaplane.
Brightening Vitamin C
---
$150 - 50 minutes
Great for dry and dehydrated skin, or those suffering from rosacea, our Brightening Vitamin C aesthetic treatment can improve your skin in a soothing and healthy way. Using a rich blend of natural botanicals and antioxidants, this treatment can support more radiant and youthful-looking skin. This treatment includes extractions, chemical exfoliation which helps stimulate cellular turnover, and a customized mask.
Decongesting Acne Treatment
---
$160 - 50 minutes
Acne can make it very hard to feel confident about your appearance. But you can fight back with a Decongesting Acne Treatment from Nu Image. This treatment will focus on unclogging your pores and clearing up stubborn breakouts, and we will select a customized chemical exfoliation to ensure the best results for your skin. Our Decongesting Acne Treatment includes extractions, customized masks, a hand treatment, and blue/red light therapy to support antibacterial properties.
"Damage Control"
---
$175 - 50 minutes
Our Damage Control aesthetic treatment is great for those who have been out in the sun too long, whether it's sun damage, pigmentation issues or fine line wrinkles they are looking to control. This treatment looks to shed damaged skin, smooth out wrinkled lines, and reveal younger more radiant skin (while also shaving a few years off of your appearance). Includes extractions, a mask, hand treatment, and an MD strength peel.
Sensitive Skin Therapy
---
$150 - 50 minutes
For those with sensitive skin, a skin condition, or compromised looking to improve their appearance, it can be frustrating finding the right balance of effectiveness and sensitivity. Our Sensitive Skin Therapy service forgoes harsh ingredients while still offering gentle exfoliation. Using soothing botanical ingredients, this therapy treatment will help buff off dead skin without irritation, customized masks that help soothe your skin, and all paired with a red light therapy to alleviate any sort of inflammation. Includes gentle exfoliation, mask, and hand treatment.
PCA Peels
---
$125 - 30 minutes
A peel is designed to purify and exfoliate your skin, and our PCA Peel treatments can do just that, and in an incredibly efficient period of time. Get the pill treatment you need without all the fluff. A simple cleanse, extraction, and peel followed by Nu Image finishing products will leave you with the skin and appearance you have always desired.
Oxygen Facial
---
$150
Created to support skin metabolism, this 3 step treatment leaves skin glowing and purified! Rich in antioxidants and enzymes, this facial also contains niacinamide to help brighten and hydrate! It also pairs well with an oxygen mask, to provide instant illumination of glowing skin! Includes extractions, oxygen mask, and hand treatment.
Express Facial
---
$75
Cleanse, extractions and mask
Dermaplane
---
$75
As much as your skin might look good sometimes, there are certain things on the surface that you always want to get rid of. Whether it's dead skin or "peach fuzz" in places you don't want it, dermaplane treatment can take off that unwanted surface layer and reveal glowing youthful skin. Using a razor sharp blade, one of our skin care technicians will sluff off all of that dead skin and peach fuzz, and combined with a cleansing and mask, your skin will be glowing. You can also add it to any facial treatment for only $50!
Aesthetic Services in
Elgin - Nu Image Institute
When it comes to your appearance, only you know what you like and what you would like to enhance or improve. And our team at Nu Image Institute in Elgin is here to help with that process. Talk with our skin care and health specialists and find the right aesthetic treatment for you! Click here to book an appointment!