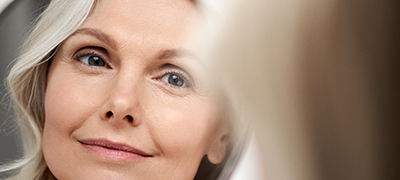 There are natural processes that occur to our bodies as we all start to age. Our bones and muscles get achy a little more often, we start to forget things a little more often, and our skin and face starts to show wrinkles, weatheredness, and some sagging. It's a perfectly natural experience for everyone to go through, But the external visual signs of aging can really weigh on our mind more than the internal signs. As much as our backs might be more sore or we forget more important dates, it's hard to forget about the visual appearance of your aging processes when you look at yourself in the mirror every morning. For some folks, it's just a natural coming of the time, but for others, it's a constant reminder of their vitality disappearing, and that can be hard to just take lying down.
But all hope is not lost. As much as you may think that your wrinkles define you, you can take back control. There are a variety of treatments out there to help reduce the appearance of wrinkles, but Pelleve is one of the best, especially when it's administered by a trusted skin care and esthetician clinic. And that's where Nu Image Institute in Elgin comes in. We have proudly been serving folks in the northern Illinois area with high-quality skin care, weight loss, and wrinkle reduction services, and with a Pelleve treatment from Nu Image, you can start the process of reducing the appearance of those wrinkles, and getting your youth back in style. Keep reading to learn more about our Pelleve treatments, and how Nu Image in Elgin can start serving you.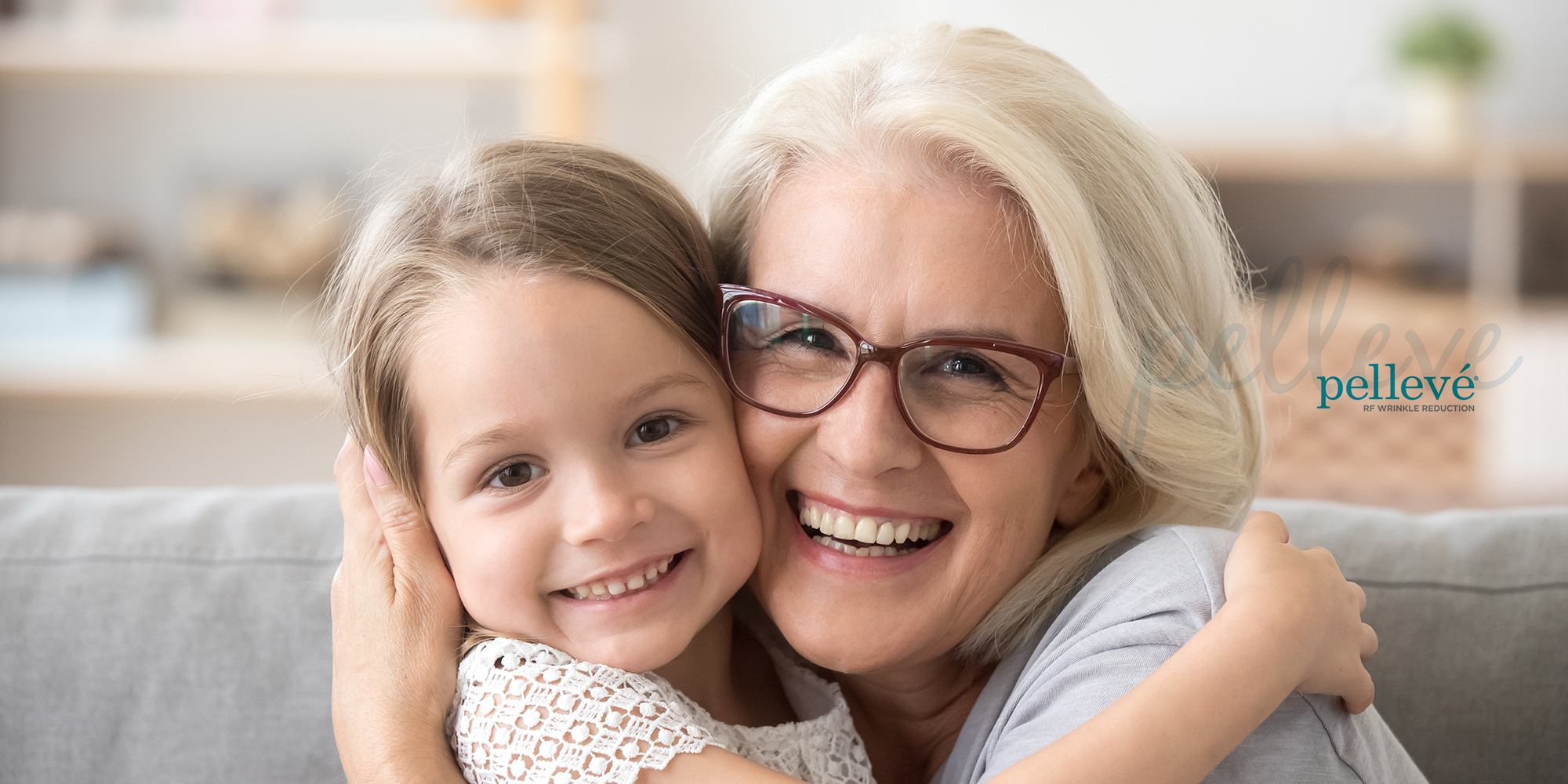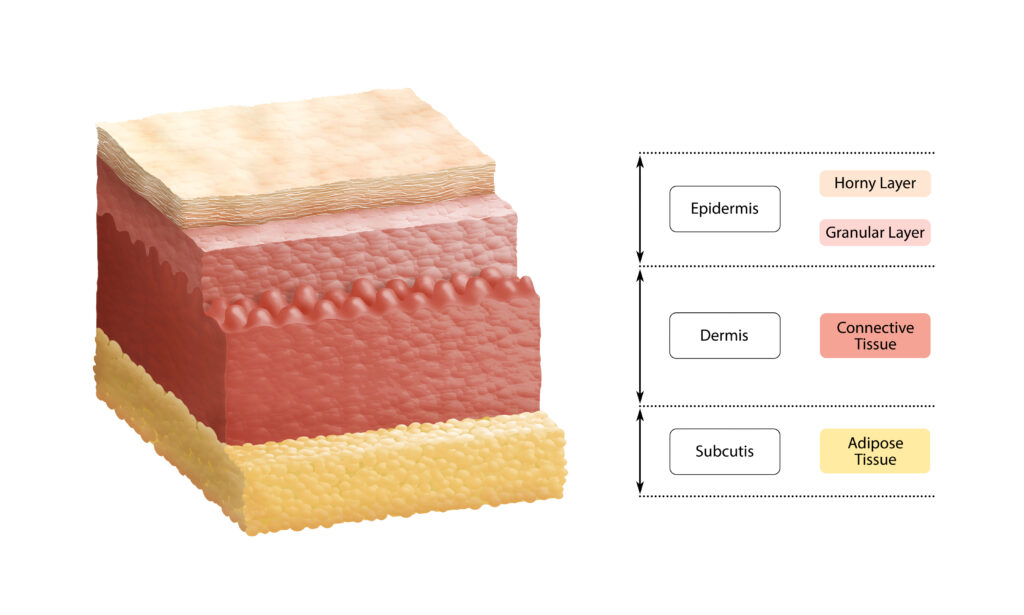 Wrinkles are a natural process of our skin showing signs of aging over time. The skin on our face (and the rest of our bodies) is a connective tissue made up of collagen and elastin fibers. Over time and exposure to UV light, this collagen and fibers start to degrade and lose their connective properties, which makes the skin weaker and less flexible. And as the skin starts to droop, wrinkles are formed in certain conjunctions of the skin facial structure.
But as natural as the process may be, some might find wrinkles as a more visual sign of their aging that they aren't comfortable with.
That's where Pelleve can come in and help. Pelleve uses radio frequency technology that can encourage the skin to contract and tighten up current collagen, as well as grow newer and healthier collagen. The Pelleve system uses a non-invasive tool to pulse advanced radiofrequency waves to the dermal tissue of your face, which can penetrate deep into the skin, where your skin and fat layer meet. These waves heat up collagen bundles that are sitting deeper in the skin, and this heat causes them to contract. These contractions stimulate the existing collagen to improve itself, as well as stimulating the growth of new collagen, and these increased healthy collagen levels help the skin tighten more, which reduces the appearance of wrinkles.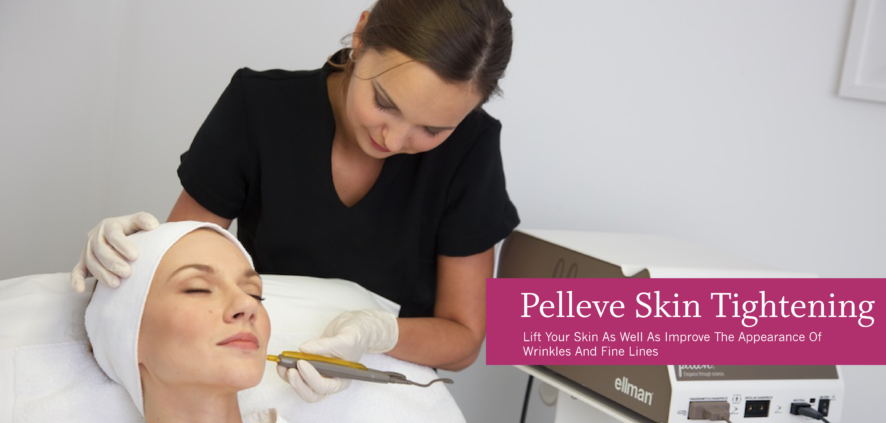 The Pelleve treatment offers an impressively non-surgical and non-invasive way to fight back against your wrinkles. The treatment has a high potential to offer you the results you have been looking for, and it only takes under an hour and provides almost immediate and visible results. The treatment uses no drugs or anesthetics, and the feeling has been described as a warm massage, with little to no pain or side effects. As an FDA-approved treatment to fight wrinkles, Pelleve provides a safe and non-invasive way of mitigating the appearance of wrinkles on your skin. If you want younger and tighter looking skin, a Pelleve treatment could be just the thing you need. Contact us today and see if a Pelleve treatment is right for you.
As revolutionary and effective as the Pelleve treatment can be for you, you might be a little bit hesitant about the actual process and whether or not you think It's the right type of treatment for you. We understand your hesitation, and we want to make sure you feel confident and knowledgeable. See if our FAQ below can answer your questions, and if not, give us a call at Nu Image, and we would be more than happy to talk through your concerns.
When it comes to reducing the appearance of wrinkles on your face, there are a number of things to consider regarding the treatment, but none of them really matter as much as the quality of results. That's why we have some before and after photos to show you just how transformative and revolutionary a Pelleve treatment could be for the wrinkles that you are seeing in the mirror. See the results for yourself below!

*Individual Results May Vary
Anti-Aging Treatments in Elgin - Nu Image Institute
As you age, your appearance does too. But that doesn't mean you don't have control. If you want to reduce the appearance of wrinkles on your face and reinvigorate your look with brighter and tighter looking skin, a Pelleve treatment from Nu Image Institute can be just the thing you need. With a dedicated and experienced staff of skin care specialists and estheticians, you can feel confident in the quality of service you will get, and the care of your health and safety. Get started on the path to looking more youthful, and book an appointment for a Pelleve treatment at Nu Image today!