If the eyes are the windows to the soul, then the face could be considered the window to the body and mind. It's the first thing many people will notice about you, and it's what people look at and think about as they see you. Your face shows people your personality, your passion, your charisma, and a lot more that's hard to put into words; like the face of a building or the face of a clock, your face is on the front lines of how you present yourself, and how you are perceived.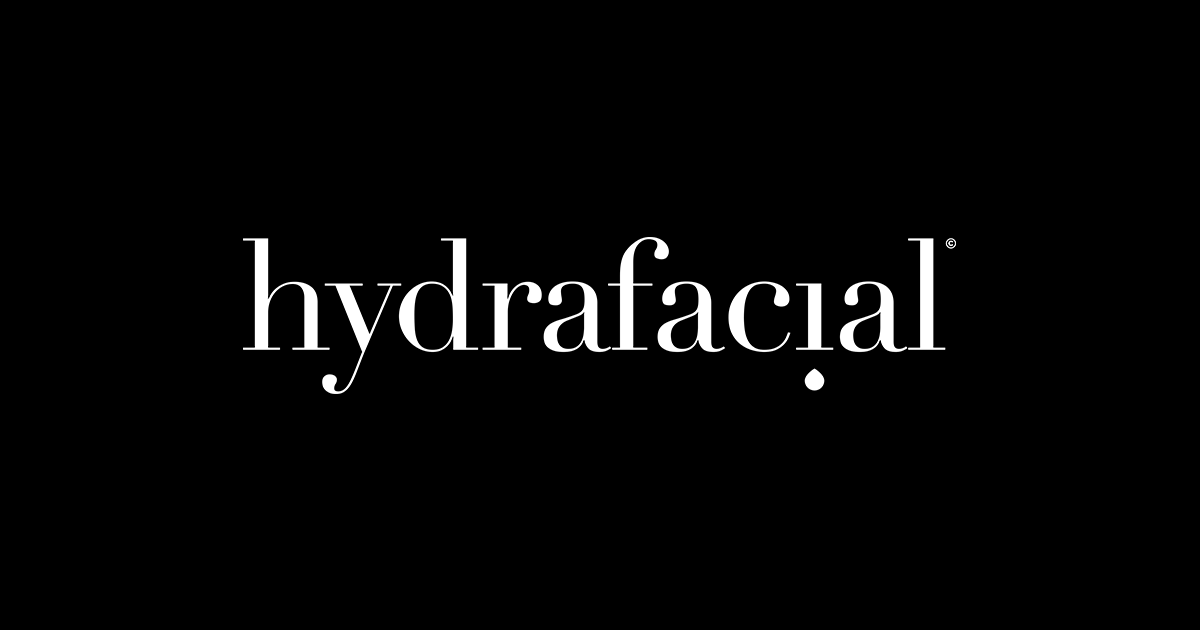 But your face is also 100% yours, your personal showcase of what YOU want people to see and think. Your beauty shines through it, and your personal characteristics are complemented by it; it's as unique as you are. But when you want your face to dazzle, to look the way you want people to see it, that's much easier said than done. That's where the Hydrafacial Treatment from Nu Image Institute in Elgin comes in. A Hydrafacial Treatment can safely and wonderfully transform your face into the beaming, beautiful, and unique appearance you want to see in the mirror everyday. Our team of certified doctors and estheticians have proudly served folks all over Northwest Illinois with quality medical spa and aesthetic services, and our Hydrafacial treatment is another quality service we are proud to offer. Keep reading to learn more about A Hydrafacial treatment and how Nu Image Institute canserve you!
You have probably heard of facial treatments in medical spa and skin care services before, but you may have never heard of a Hydrafacial. A Hydrafacial is very similar to any other type of facial treatment; it's an aesthetic procedure that offers deep cleansing, exfoliation, and extraction for the skin on your face. This treatment supports healthy facial skin, as well as being an effective treatment for a variety of skin concerns like acne, lines and wrinkles, and pigmentation.
A Hydrafacial treatment however takes these rejuvenating facial skin treatments one step further. A Hydrafacial is a premium type of hydradermabrasion treatment that provides a dermal infusion of personalized skin care medicinal products, and a crystal-free exfoliation of your facial skin, giving your face the hydrated and healthy look you have been looking for. The treatment works in three parts: cleanse and peel, extract and hydrate, fuse and protect.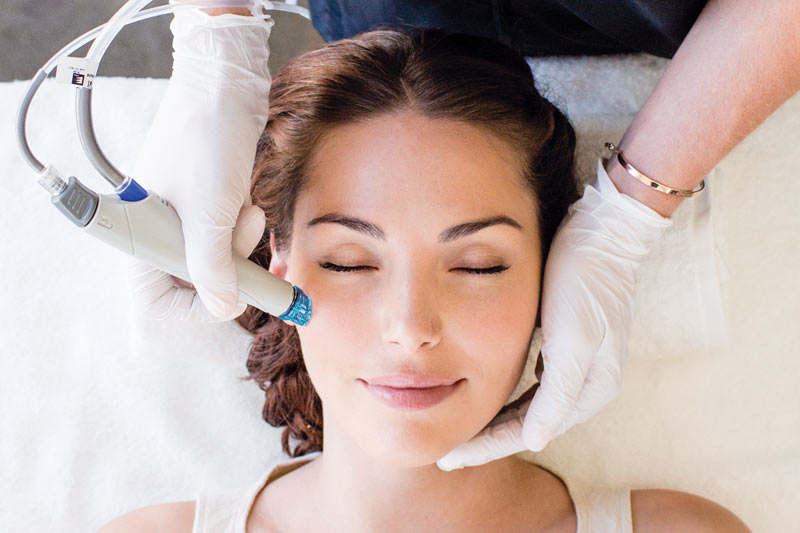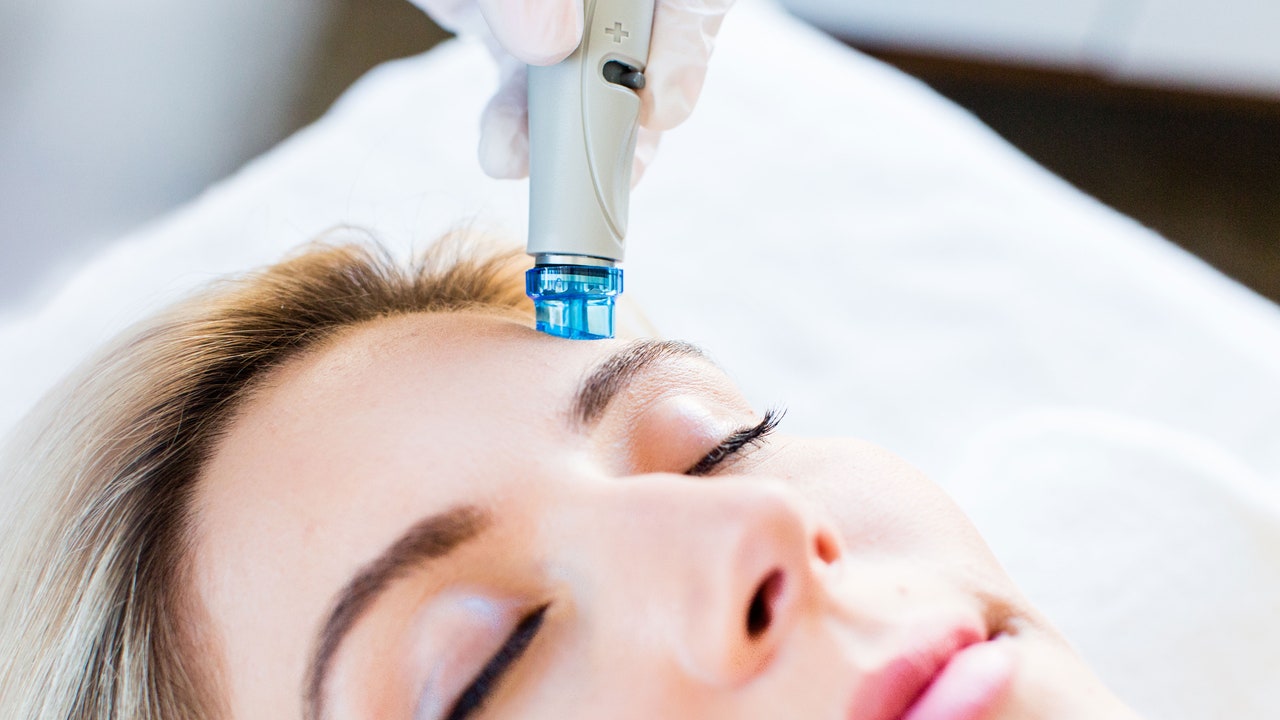 The cleanse and peel involves a gentle exfoliation of your skin, providing a relaxing resurfacing that uncovers a new and healthier-looking layer of your facial skin. The extract and hydrate part utilizes a painless suction that removes debris and dirt from your pores, while simultaneously nourishing your dry skin with a highly effective hydrating formula. The last stage is fuse and protect, which involves imbuing the surface of your new-looking skin with a formula of antioxidants and peptides that improve the glow and aesthetic of your face.
Hydrafacial Treatment Options
---
The hydrafacial is a multi-functional treatment device the "rolls Royce of Facials" to deliver amazing long-lasting results for up to a month post treatment. A hydrafacial provides an aesthetic enhancement to the same skin area as a facial, with a focus on a more gentle extraction, and exfoliation, and infuses the skin providing specific hydration of the skin which can be customized for your specific skin concerns.
Deluxe - 50 minutes - $225
Our most popular option! Enjoy 50 minutes with a cleanse, extract, exfoliation and infuse with an included corrected treatment booster infusion, customized to your specific skin concerns. We also apply a face mask and mini-massage during your treatment. End your experience with therapeutic LED lights!
Platinum - 75 minutes - $250 
Treat yourself with our hydrafacial that includes everything our 50-minute treatment offers plus therapeutic lymphatic drainage. You'll also have the opportunity to increase your exfoliation during treatment!
Diamond - 90 minutes - $299 
The Diamond option includes everything from the Platinum option BUT it includes the option of Dermaplane or a Wet Diamond Tip (which is a specific Hydrafacial Tip that is used for exfoliation by using Microdermabrasion)
Add On- $50
Enhance your treatment even more with corrective add-on options such as lip or eye treatment; clients can take home the product that was used during their facial as well!
How a Hydrafacial Can Help Your Skin
There are a lot of skin care treatments, and even hydradermabrasion treatments out there, so what sets apart a Hydrafacial treatment from Nu Image? And how can this Hydrafacial help you bring out the best of your face? These are great questions that Nu Image has the answers to.
Vortex-Fusion Technology
One of the revolutionary aspects that sets a hydrafacial treatment apart from other hydradermabrasion treatments on the market is the use of HydroPeel® Tips in conjunction with vacuum technology and serums. These HydroPeel® Tips have a spiral design which creates a vortex effect, allowing the treatment to easily and painlessly extract impurities in your skin while simultaneously delivering a hydrating solution where it is needed. This incredible technology we can utilize makes the Hydrafacial process at Nu Image easy, painless, and extremely effective at rejuvenating the look of your face and giving you the look you want. 
Younger, More Vibrant Looking Skin
Like any other facial treatment, a Hydrafacial treatment from Nu Image can give your skin the medicinal and rejuvenating support it needs. But the Hydrafacial treatment can simply provide you with the younger, and more vibrant looking facial skin you want, with incredible ease and through a completely pain-free treatment. The vortex-fusion technology of the Hydrafacial treatment exfoliates your skin and extracts the impurities that take away from the unique face you want, all through a simple and painless extraction. And as a hydradermabrasion treatment, the saturation and hydration of your facial skin will give you the healthy and glowing facial skin you have been looking for. 
Quick, Easy, and For All Skin Types
Another amazing characteristic of the Hydrafacial treatment is that it is a great treatment for practically all skin types and skin concerns. It doesn't matter if you have acne or are concerned about your lines and wrinkles, or if you have enlarged pores or congested skin or brown spots, or even if you are embarrassed about your skin's elasticity and firmness; a hydrafacial treatment from Nu Image can provide you with the results you're looking for. It's quick, easy, painless, and can provide your skin with the hydration and health that will support a glowing aesthetic, and the unique face that makes you beautiful.
Hydrafacial Treatments in
Elgin - Nu Image Institute
If you are looking to support and rejuvenate your facial skin, a Hydrafacial treatment from Nu Image Institute in Elgin can provide you with the skin health and look you are looking for. With a team of experienced and certified doctors and skin care experts, we will take the time to listen to your specific skin makeup and health, and determine the best type of facial treatment you need to get to where you want to be. We have proudly served Elgin and the surrounding areas in Sycamore and South Barrington with quality skin care and medical spa services for years. Contact us today to see how our treatments can serve you, or click here to book a Hydrafacial appointment.